In recent years, China's plastics machinery technology progress in new products, new technology development speed up, the starting point is high, the main way is through the introduction, digestion and absorption of foreign advanced manufacturing technology. The development of the international market is also an important sign of the development of China's plastic machinery, hollow blow molding machine has one-third of the enterprise's product exports, exports have accounted for about 30% of domestic sales, export growth rate of 20%.  To pipe equipment, for example, the introduction of the first aluminum-plastic composite pipe production line in the mid-1990s, within five years of the production of the equipment blow molding machine manufacturers have more than 50, its key technologies such as aluminum welding, composite have been better solved, the integrity and advanced nature of most products to reach the international advanced level.  Within the same period, the development of successful steel-plastic composite unit, gas PE pipe unit and other advanced equipment, and solve some key technologies, such as high-speed and efficient single-screw machine for high-density PE processing; good mixing effect, short retention time, no melt trace line of high-precision die and advanced configuration of shaping, cooling, traction, cutting, thickness measurement.  
In recent years, the domestic extruder also towards high torque, high speed, high efficiency development and achieve certain results, the domestic extruder also generally used advanced separation screw and slotted barrel, the head generally used the internationally popular basket type head and plate type head suitable for polyolefin processing, programmable and LCD touch screen industrial control machine has also been mature application.  Hollow blow molding machine plastic film processing equipment using spiral head manufacturing technology is gradually popularized, stacked head to promote the application of multi-layer co-extruded film has reached 5 layers, geomembrane are using internal cooling technology, etc., co-extruded cast film width has reached 2 meters.  
The second way is to strengthen the development of technology with intellectual property rights through technological innovation. Compared with the traditional mixing equipment, improve the fineness of the material, dispersion and other mixing effects, expand the range of processed raw materials, for processing magnetic, nano and other composite materials have significant advantages. It solves the key technologies of compounding, foaming, co-extrusion and cutting.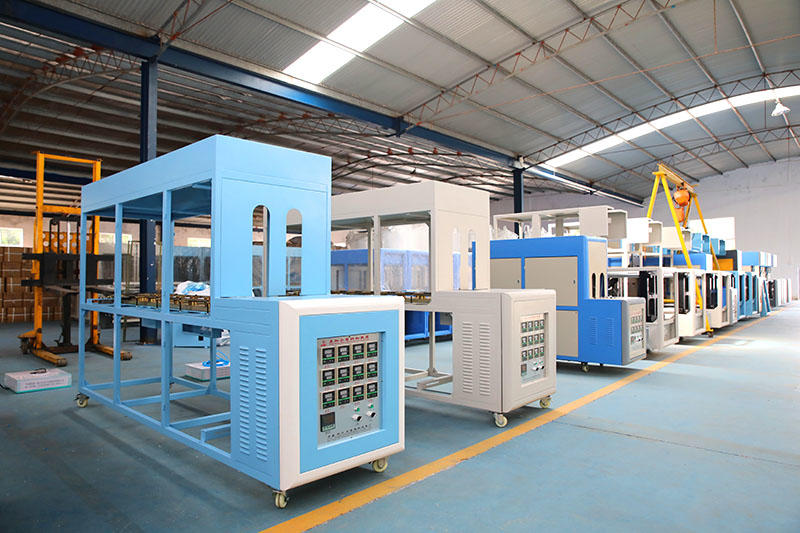 ---