If you're in the market for a
PET blow molding machine
, there are several factors to consider before you make your purchase. First, you should determine the purpose of your machine. For example, a machine designed for a single-stage production runs in two stages - the injection stage and the blowing stage. In this case, a single-stage machine is more productive since it uses the same injection and blow molding machine.
Another consideration is the pressure drop. If you're looking to reduce your pressure drop, you can install localized air receivers or size pneumatic components appropriately. The receiver tank should be positioned as close as possible to the PET blow molding machine. Make sure your piping is large enough to handle any spikes in demand. If you find that your PET blow molding machine has a high pressure drop, you can retrofit the machine with a larger air receiver or a bigger piping system.
A PET blow molding machine uses a reheating chamber to reheat the preform to a workable temperature. The resulting PET bottle is then blown with pressurised air to its desired size and shape. Once the plastic has cooled, the machine will remove the blown PET bottle from the mould and reuse it. This process can be used to produce many types of bottles, including bottled water, bottled beverages, and other food packaging. It can also be customized and made in custom colours.
Besides being lightweight and easy to use, PET bottles have a bad reputation for harming the environment. Thankfully, there are new high-tech solutions available for PET blow molding machines. These solutions are safer and cause less pollution. The ISBM series of PET blow molding machines is a leading manufacturer. These machines are fully automated and run at a high speed and produce up to 7000-12000 bottles per hour. If you're in the market for a PET blow molding machine, you can choose from a wide range of features to match your needs.
A PET stretch blow molding machine is the next generation of this technology, suitable for small and medium-sized factories. It allows the production of collapsible water bottles and other packaging containers. It can also produce crystalline plastic. For a medium-sized factory, a two-stage automatic machine is the most suitable choice. A microcomputer controlling system allows the machine to operate safely and steadily. For larger enterprises, an automatic PET stretch blow molding machine offers several advantages.
If you're looking for a PET blow molding machine, you should be aware that the industry is constantly changing, so it's important to research the options and choose the one best suited to your needs. PET blow molding machines can be designed to produce up to 2400 bottles per cavity in one hour. However, the high-speed of the process can cause large pressure drops in filters and headers. If this happens, you'll likely need to increase the air compressor's operating pressure.
PET stretch blow molding machines are widely used in the beverage industry. The beverage industry accounts for the highest demand for these machines. Health concerns and environmental awareness have led consumers to seek out healthier options. Meanwhile, the demand for bottled water has skyrocketed in the U.S., as water scarcity has plagued several countries in Latin America. Therefore, PET stretch blow molding machines are a vital part of this industry's growth.
In addition to producing PET bottles, PET blow molding machines also produce parisons. The plastic is placed inside a plastic mold in the same factory as the preform. Once heated, the preform is blown by hot pressurised air into a parison. Once cooled, the parison emerges from the mold, enabling the manufacturer to make the product. This machine has numerous advantages, including ease of use and low startup costs.
Another important feature to consider is the manufacturer. While there are many different blow molding machines available, a company with a solid reputation in the industry is likely to be a better choice. This manufacturer has built thousands of successful trades and has a proven track record. It also offers competitive prices and excellent customer service. You can check the company's website for more information. Then, decide what kind of equipment you want. You should also consider how much space you want to buy - and what kind of materials you're looking for.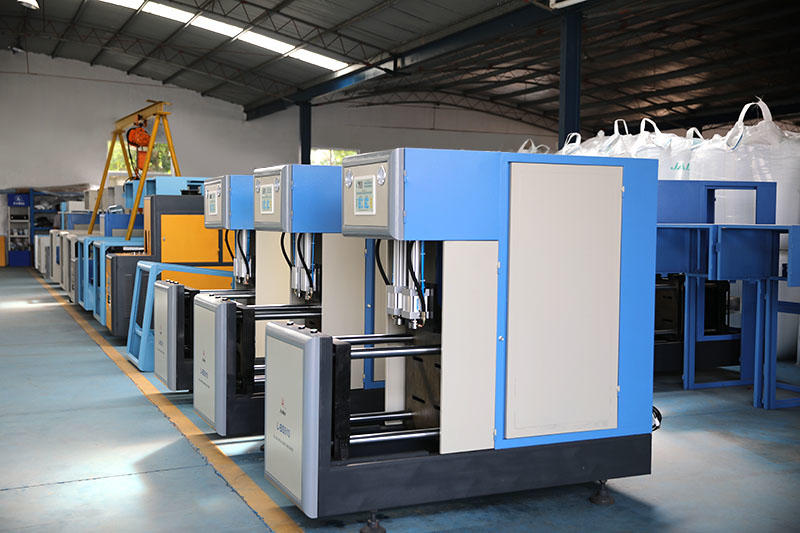 ---