As a container, plastic bottles must have an opening, and some plastic bottles have handles, such as laundry detergent bottles. So how to design the opening and handle of the
plastic bottle container
?
For the design of the opening of the plastic container, because the opening is relatively easy to deform, the opening of the plastic container is generally designed as a flange structure.
The flange structure of the opening must have a cross-section opposite to the deformation warping, so that the deformation of the opening can be prevented. .
How to design the opening and handle of the plastic bottle container
As for the design of the container handle, if it is a hollow handle integrated with the container, the handle can be directly designed on the container, and the container and the handle can be molded together by extrusion blow molding.
If it is a solid handle, the solid handle is designed on the injection mold and then produced by injection blow molding.
There are many places that need to be considered in the design of plastic bottles, not only the openings and handles described above, but also the structure design of the bottle body, the design of the shoulder and neck of the bottle, and the design of the bottle bottom.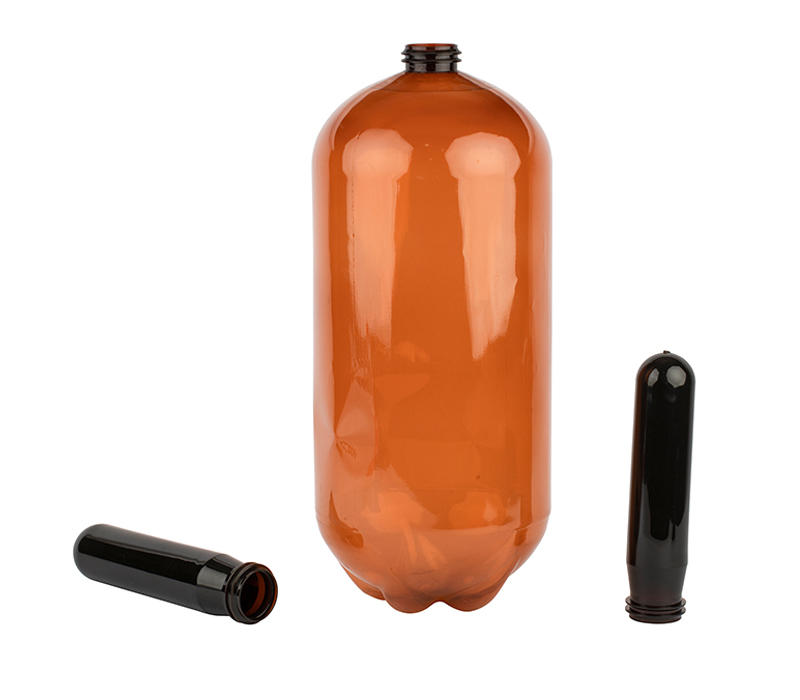 ---